What is Ping Post
Ping post offers a powerful way to sell and buy leads. Whether you sell mortgages, insurance, loans, or any other product or service, it can help you meet your goals by creating more efficiencies and yield optimizations. It stands out among other lead generation strategies that may cost you too much time or money.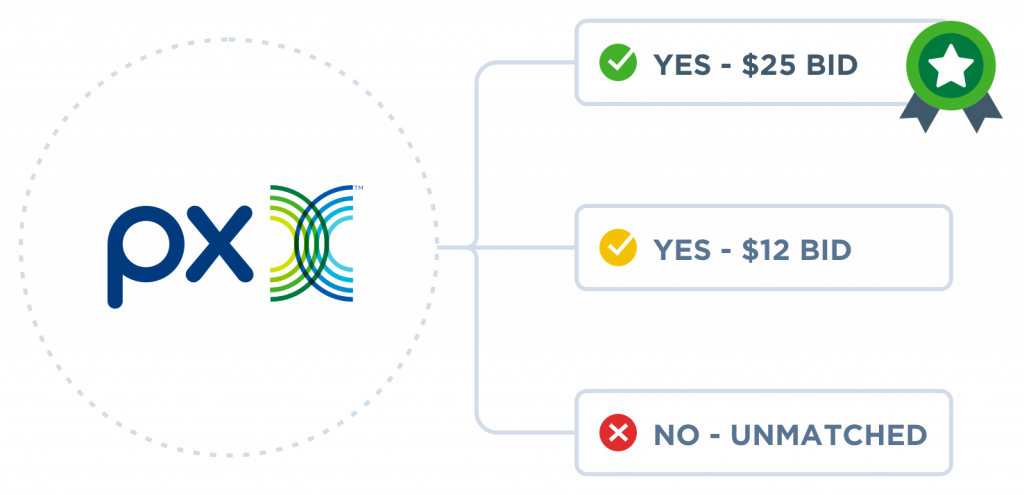 How Ping Post Works
The ping post system involves four main steps which include:
A ping post lead distribution software sends out a "ping" to potential lead buyers. Usually, the ping contains details about the lead usually without any personally identifiable information (PII). But there could be exceptions when the system accepts it to check for duplicates. For example, checking for email and phone number.
For example, a ping in a mortgage loan vertical may show a lead's credit score and desired loan amount. Note that a ping will never include name, phone number, and other personal information about a lead.
The Lead buyer will receive the ping in their lead-bidding platforms. Through the use of filters, it can be determined if that ping should be accepted and returned with a bid. If the lead's credit score is in the 700s, for example, a lender may want to pursue it as it probably contains the details of a trustworthy borrower. If the lead buyer believes the lead is a good fit, they automatically bid on it via their platform.
The highest bidder receives the lead through a "post" that reveals all of its information. They are welcome to contact the lead and try to close the sale.
How Advanced Ping Post Works
Now, deciding if you want to bid on a lead through filters is the most simplified way on how using bidding through ping post can be much more cost-efficient. But advanced buyers, take it a step further:
Caps and budgets are taken into account. By placing caps or budgets on sources, you decide automatically how much media spend you want to allocate per traffic channel, publisher or even SubsId.
Dynamic pricing rules. By using the core engine of PX by placing pricing rules based on source or lead attributes, you can decide how to bid differently, while being in full control of such bids. This is especially useful when you tie back your disposition data to these bids (hint! PX allows you to easily do this).
Don't bid against yourself! PX has duplication rules that can be deployed on pings by making sure you are not bidding on the same ping if the lead is not coming from the originating source. This allows you to focus on direct sources versus brokers or aggregators.
By using advanced features in PX, ping post becomes a true programmatic bidding model that helps you stabilize performance, automate workflows and maximize yields within your customer acquisition efforts.

Benefits of Ping Post
If you depend on leads to sustain and grow your business, ping post can offer you a variety of benefits including:
Flexibility: With ping post, you don't have to pay for every lead that comes your way. You'll enjoy the flexibility of being able to decide which leads are worth your money. This is a huge perk as many leads are sold in bulk for fixed prices. You may not be able to see important information about them until you've already paid. It is very important to setup the right filters as a lead buyer in order to make sure you are bidding on the right leads.
More Qualified Leads: Since you'll only invest in leads that you feel are the most qualified, your sales reps won't have to waste their precious time on poor quality leads. They can dedicate more of their hours and energy to quality leads that are more likely to convert.
Better Use of Marketing Budget: You won't have to pay for many leads that generate minimal to no sales. Therefore, ping post can allow you to stretch your marketing budget. Regardless of if you're a startup or Fortune 500 company, ping post leads may be the key to a more efficient use of your marketing dollars.

Interested in Ping Post? PX Can Help!
If you're intrigued by ping post and wish to use it to your advantage, PX is an invaluable resource. Through our sophisticated technology, you can unleash the power of this revolutionary lead generation method.

Once you log into our ping post lead distribution software, you'll find that we have no shortage of lead sources that sell pings. "We have so many ping trees with our clients and publishers that we can talk about a ping forest," said Frans, our CEO. In fact, the vast majority of sources on our Open Exchange is integrated through a ping post model.

Ping post is especially common in insurance and home services so if you're in one of these verticals don't miss out! Contact us today for more information!