Open Exchange
The PX Open Exchange is a marketplace with 500+ integrated and pre-vetted lead sources and direct publishers. We are active in Financial Services, Home Services, and Insurance.
Broaden Your Scope of Sites, Sources and Leads.
The PX Open Exchange offers leads from a variety of verticalized sites and sources, across an array of industries, generated using top digital marketing channels. Sites are always TCPA compliant and mobile optimized. Broaden your scope of sources and leads, easily and confidently from within one single platform.
Search
Consumers who seek products or services via a search engine such as Google, and typically exhibit very high intent to buy or compare products or services.
Social Media
Facebook, Twitter and other social media platforms offer an engaging way for consumers to find services they are in the market for or have searched for before.
Comparison Site Leads
Comparison and review sites offer consumers a way to consider relevant brands that offer them a particular product or service. Access these high-consideration shoppers using PX Branded Flows.
Premium Display
Native and Display ads promoted across the web will lead consumers to a vertical-specific lead gen flow where services can be compared and quotes can be requested. Pages may also include ClickToCall phone numbers.
Email Advertisements
Email advertisements offer an opportunity to reach large audiences. Consumers respond to the offers most relevant to them, and are given direct access to compare or request quotes from service providers.
Calls
Consumer Generated Calls (C2C) and Call Transfers leads allow consumers with high intent to contact providers directly on the phone for immediate engagement. Calls are only billable after a certain duration. The PX Open Exchange offers calls across a wide range of verticals.
Target your Audience with Full Control
Create campaigns with filters that match your needs. Campaigns can be configured for geo-targeting, time-of-day, lead attributes, compliance verifications, source information, meta-data, and much more.
Open Sources
Full visibility into website, source and compliance information for each lead you buy, ensures you've got control over intent, quality and transparency.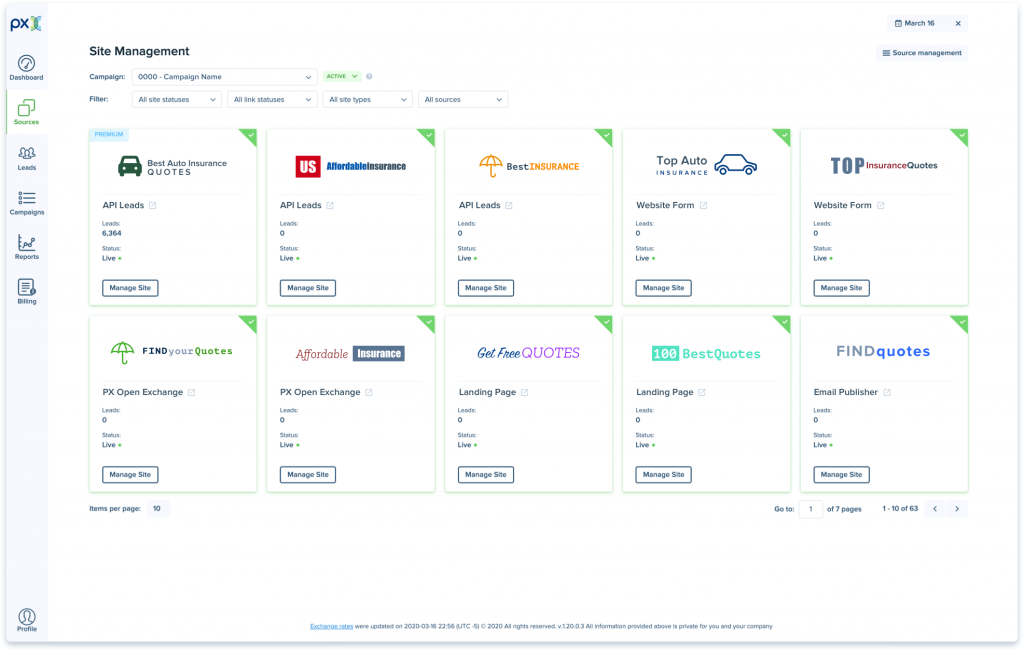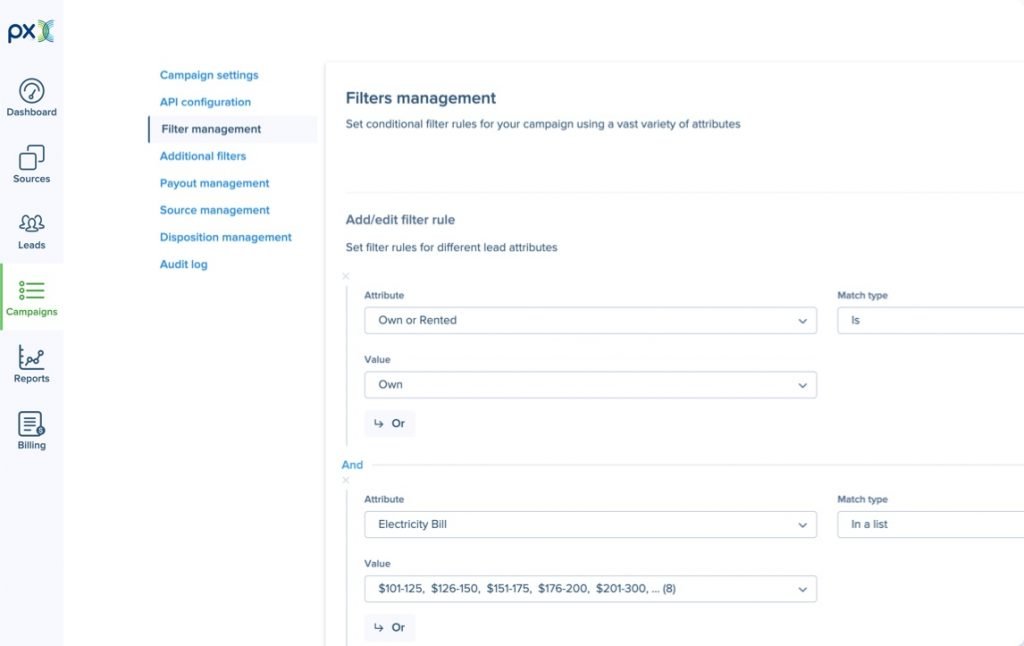 Efficiency
PX Open Exchange offers a single interface to seamlessly connect with dozens of sites and sources, as well as built in tools to track and measure the performance results of leads. By using dynamic pricing to right-price leads, you pay for performance. This allows you to focus and scale the leads that work for you, and dial down on sources that don't, making your entire marketing-sales organization more efficient.
Compliant Sources
Sources are vetted and screened for their compliant content and TCPA language. PX is integrated with best-in-class compliance and quality tools, and makes it easier than ever for you to confidently manage your marketing programs.
Industries in the PX Open Exchange
Are you looking for a different vertical? Contact us, we are open for new opportunities!
Join the leaders on PX
2,000+

Active Lead Campaigns

800+

Websites

500+

Publishers

15

Vertical Industries

50M

Buyer-Seller Interactions

5M

Consumer Inquiries per month