For Marketers
Buy Leads Better.
PX simplifies and radically changes your process through programmatic lead-buying that uses machine learning to optimize performance and drive predictable growth.
A platform for performance. A platform for scale.
PX helps you drive efficiency and scale your campaigns to acquire more customers. You get more consistent and predictable performance, and it creates more opportunities to invest in growth.
Open Exchange (OX)
A lead and call marketplace with 500+ pre-integrated and pre-vetted sources of direct publishers with millions of consumer inquiries per month, organized by vertical and channel. A huge pool of buyers with scalable demand for leads and calls, and a one-stop-shop for Insurance, Home Services and Financial Services.
Private Marketplaces (PMP)
When direct relationships are important, a private marketplace gives you the performance management tools to succeed while keeping your direct buyer-seller relationships intact. Bring your current sources to PX and use our technology to optimize and scale with features including real-time dynamic pricing, pre-integrated lead verification, sales-data performance measures, and much more.
Get a demo of the PX platform. Power your customer acquisition.
PX Solutions for Marketers
Branded Flows
Connect consumers directly with your brand and they are 10x more likely to convert into customers.
Verification Services
3rd party data verification partners are available through a single integration with PX. PX is your one stop shop to ensure 100% compliant and verified leads.
Managed Services
Manage your campaigns directly, or leverage our PX Campaign Management Team of experts.
Discover the value of using PX
Better Performance
Use precision pricing and granular course correction to extract better performance from every lead source you manage.
Dynamic Pricing
Data shows top-performing buyers are ones who assert control by creating smart, multi-logic pricing strategies.
Source Testing
Seamlessly onboard and centrally test new lead sources, so you can improve your rates of success with each and every one.
Managed Services
Manage your campaigns directly, or leverage our PX Campaign Management Team of experts.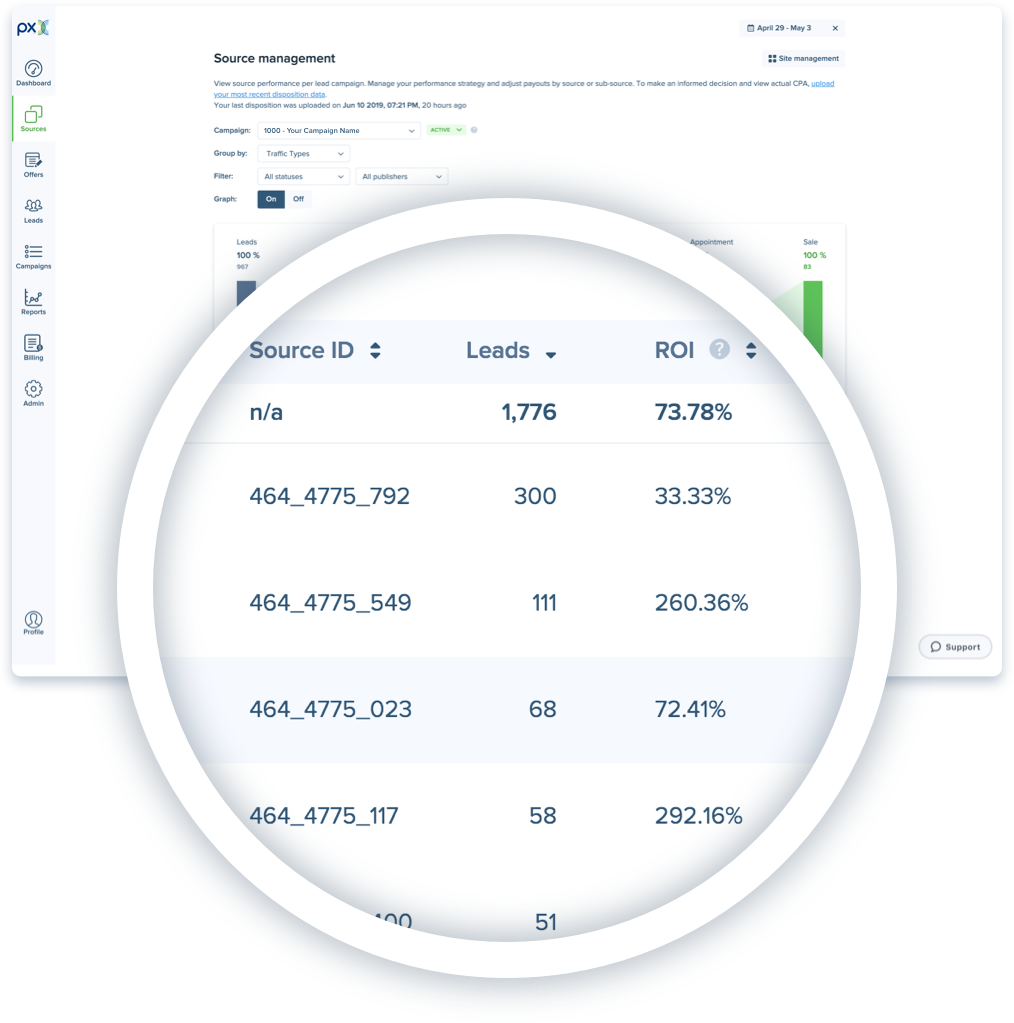 Trusted by top companies across dozens of industries