Internal Sales Data Analysis Offers Complete Visibility into the Funnel to Enhance Campaign Optimization.
New York, NY – May 21, 2019
– PX the leading
marketing technology platform
to automate and manage
customer acquisition
, today announced that customers now have the ability to integrate their internal
sales data
into the
PX platform
to provide
marketers
with a complete 360-degree view of their customer acquisition campaigns and
sales funnel
.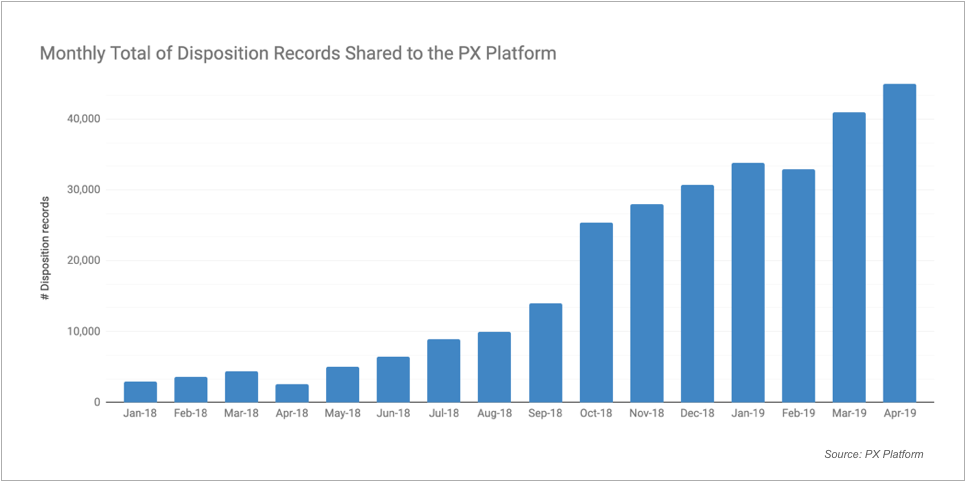 "Successful customer acquisition programs are heavily dependent on two things – transparency into where leads are coming from and total visibility into the sales funnel," said Frans van Hulle, Co-founder and CEO of PX. "Without internal sales data, marketers are operating with one eye closed to what's happening within their own sales ranks. This leads to speculation into campaign performance and misinformed decisions on where to apply resources."
The integration of sales data combines a customer's pre-existing outcome data with PX's source management, lead-scoring, lead-tracking data. As a result, buyers now have total insight into the actual performance of every source, and they can use that to better predict which leads will turn into sales, how, and from where. This end-to-end visibility empowers advertisers to make real-time decisions around their campaigns and significantly increase their chances of hitting ROI goals. Click here to learn more about our third-party integration!
According to recent industry survey data from PX and LeadsCon, integrated end-to-end measurement of lead campaigns is among the most prominent factors that determine a marketer's success in reaching ROI goals. Those who are able to consistently see and measure conversion throughout their sales funnel are 2-3X more likely to hit their ROI.
Through this integration, PX also makes it easier for customers to increase the number of effective lead sources they manage by quickly testing and deploying them in a manner that focuses on their strengths. The same PX-LeadsCon survey also noted that marketers who manage more than 10 sources double their likelihood to reach their ROI goals; those managing 40 or more sources hit their target 93% of the time.
Clients who add their internal sales data to the PX platform have realized the benefit. According to PX, customers who upload and record their sales data in the platform scale their campaigns 25% more than buyers who don't. Furthermore, clients who integrate internal sales data to the customer acquisition process quickly increase their upload frequency upon seeing initial results. Since the sales data integration capability launched, PX customers have uploaded more than 350,000 customer data points into the platform.
This announcement comes on the heels of PX's recent news where the company announced its open exchange reached a milestone of 500 integrated publishers. Through the exchange, marketers can eliminate the challenges of finding, vetting, contracting and integrating each one into its Lead Management Systems or CRM. These recent announcements advance PX's mission toward providing the tools and technology to help marketers make insightful and data-driven decisions around their customer acquisition campaigns.
About PX
PX is the world's first transparent customer acquisition platform, providing a single marketplace for companies to acquire customers from hundreds of vetted and sought-after sources. The company removes the risk from customer acquisition by providing marketers with easy-to-use solutions and tools to grow and efficiently scale their customer base. PX is active in the Financial Services, Insurance and Home Services industries. Originally established in 2010, PX launched its open marketplace in 2018. Its global headquarters are in New York City, with offices Panama City, Amsterdam, and Odessa, Ukraine.


There's no better way to improve your customer acquisition.