New Marketplace Delivers Next Evolution of Customer Acquisition; Offers Transparency and Measurement Solutions for Companies to Acquire and Scale Their Customer Base.
September 5, 2018, New York, NY— PX, the marketing technology platform to automate and manage customer acquisition activities, announced today the launch of its platform and a rebranding of the company from ReviMedia.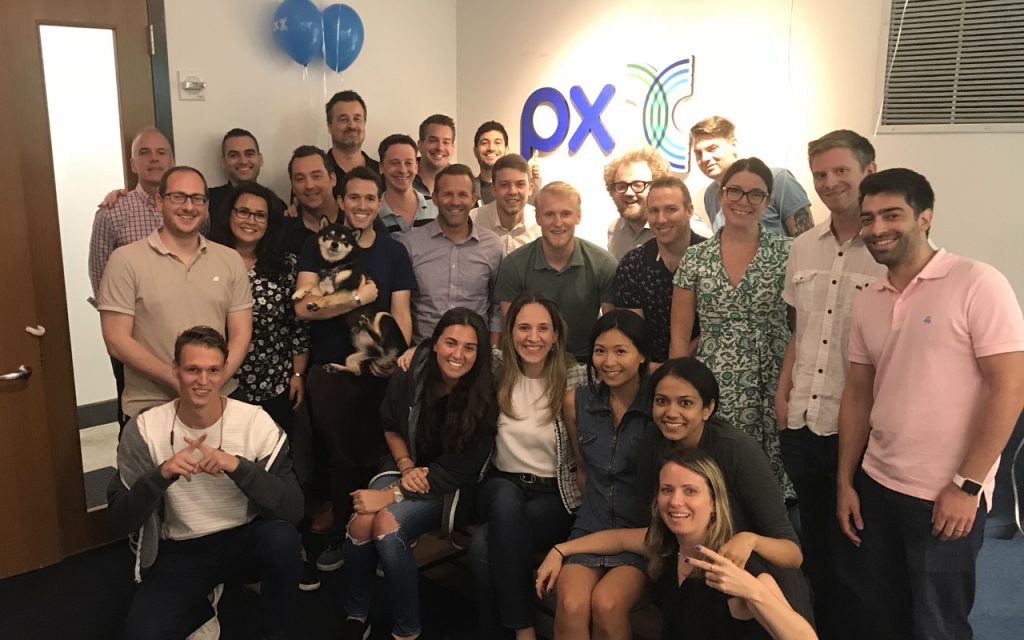 The comprehensive new offering elevates the company's focus on delivering best-in-class service and technology to marketers and advertisers in the mortgage, home services, and insurance verticals. PX will continue to offer ReviMedia's industry-renowned advertiser services.
The new platform delivers a transparent marketplace and offers a single solution to help marketers find the customers they want — without the hassles often faced in customer acquisition. PX provides personalized access to hundreds of trusted, established publishers within a comprehensive integrated experience, and it enables precision targeting for campaigns that are both scalable and precise.
"We made it our mission to remove the risk from customer acquisition activities," said Frans van Hulle, CEO and Co-founder of PX. "From the start, our investment in technology has paid dividends for customers and partners, and now that dividend can multiply with the transparency, tracking, machine learning, and predictive qualities of the PX marketplace."
Studies show that 60% of marketers regard their lead generation strategies as "Not Very Successful," and 40% find it difficult to simply prove the ROI of their marketing. The programmatic tools within the new PX platform address marketers' challenges by completely exposing the source of all leads bought through PX, enabling better measurement through its a patented lead-scoring system, and offering access to over 2,000 vetted and sought after media sources.
"We've seen the evolution of advertising activities from manual to programmatic platforms, many of which, unfortunately, remain black boxes, said Bas Offers, COO & Co-founder. "PX applies the principles that drove this shift, yet it also opens the curtain of visibility and ROI tracking to measure success."
With the launch, PX unveiled a new corporate identity to reflect its evolution from its roots as ReviMedia. The new logo reflects the openness and transparency of the platform and its unique marketplace.
About PX
PX is the world's first transparent customer acquisition platform, providing a single marketplace for companies to acquire customers from hundreds of vetted and sought-after sources. The company provides solutions for marketers to grow and efficiently scale their customer base, and is active in the Financial Services, Insurance and Home Services industries. PX was originally established as part of ReviMedia in 2010 and launched in 2018. Its global headquarters are in New York City, with offices in Panama City, Amsterdam, and Ukraine.
There's no better way to improve your customer acquisition.