NEWPORT BEACH, CA
–
PX
, the leading all in one SaaS
platform
for lead distribution, announced its development of a fully automated, self-serve portal for HomeSafety.com, an independent provider of
home security
quotes.
This customer acquisition portal allows local home security companies to sign up and buy leads in their area.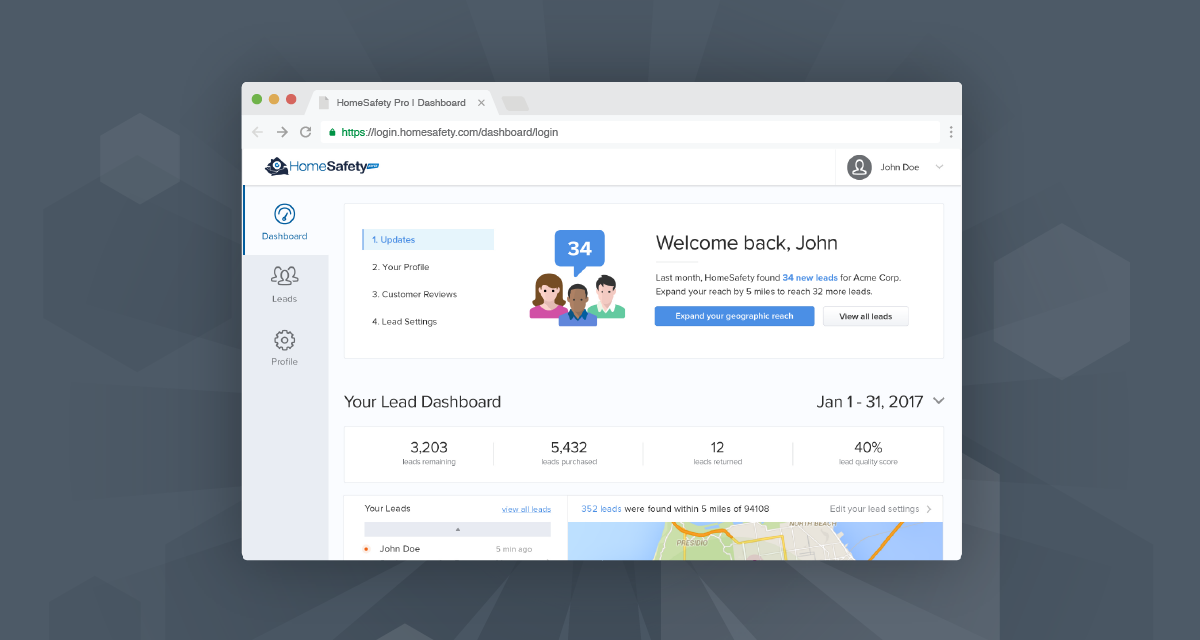 Through a user-friendly interface, local buyers are provided with prospects based on their filters and needs. In addition, they will also receive text messages and email alerts, so that they can promptly follow up their new leads.
PX is the first SaaS company to build such a portal catered towards this market. No other portal has a similar mix of functionalities and opportunities, so PX can truly say it has stepped up to the next level when it comes to fulfilling their clients' wishes. "We are excited to introduce an end-to-end solution that allows for registration of lead buyers of any size, collection of payment information to automate billing and a full-featured portal that allows for buyers (agents, sales reps and service partners) to buy the specific leads that they need and more easily engage with digital channels to get leads" states Jeff Deisner, Executive Vice President of PX.
The technology behind the portal includes innovative functionalities such as lead scoring, advanced filters and alerting. It allows HomeSafety Pro to sign-up and manage the full operations with potentially thousands of local alarm companies and dealers, and to distribute leads to them fully automated.
HomeSafety Pro is a new service offered by HomeSafety, which has been a leading brand in the home security industry ever since its acquisition by performance marketing company ReviMedia in 2013. HomeSafety Pro Representative Manon Hartman explains that after a long and thorough preparation process the new service is off to a great start: "We have worked on this for the last year and have fine-tuned the service during a 3-month beta period with several beta clients. The initial results are exciting; a dealer in Florida has already closed 19 clients."
PX is an advanced performance marketing platform designed to streamline, automate, and manage lead generation activities. Backed by patented lead scoring technology and ping post capabilities, PX platform provides solutions to grow and scale efficiently. The company is the result of 6 years of development and boasts a team of 22 developers, one of the largest in the industry.
There's no better way to improve your customer acquisition.