PX Private Marketplaces seen as key to long-term customer acquisition growth strategy.
NEW YORK, NY – March 2, 2020 – PX, the leading platform for customer acquisition, today announced an agreement with Alder Holdings, LLC to centralize Alder's customer acquisition activity and online publisher relationships through the PX platform. Alder will utilize PX Private Marketplaces to purchase leads and calls, to create efficiencies, and strategically grow their customer base.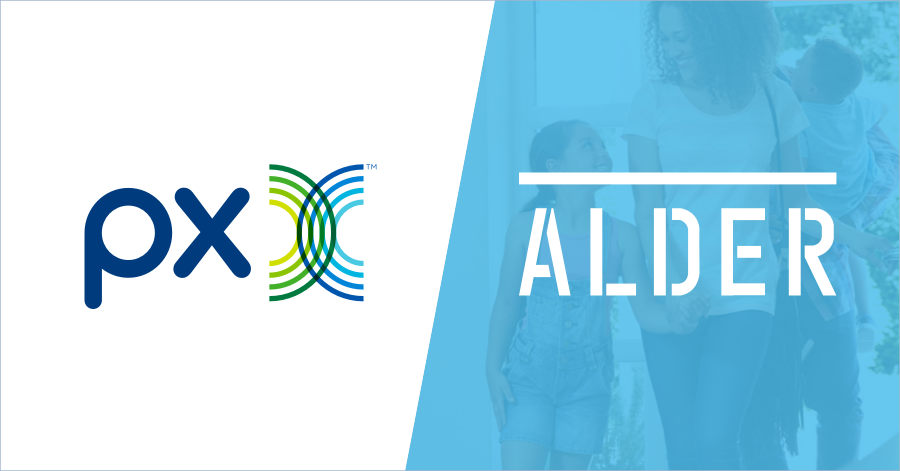 Under the agreement, PX Private Marketplaces will allow Alder to maintain its relationships with all of their online publishers, including email and comparison review partners, and manage those campaigns in one place, the PX platform. Alder will use PX and its tools, addressing their need to proactively price acquisition campaigns so that they consistently meet Alder's cost-per-acquisition targets.
"We're excited that a leading innovative partner like Alder, who has seen the tremendous benefits of our platform, has chosen to double-down on our ability to help them find new customers," said Bas Offers, co-founder and COO at PX. "Establishing Private Marketplaces is an important part of our goal to transform the entire customer acquisition industry with efficiency, transparency, and trust. This agreement is another strong validation of that mission."
Today, Alder buys leads through the PX Open Exchange, which brings hundreds of customer acquisition marketers and publishers together in a programmatic marketplace. Alder also maintains relationships with more than a dozen other publisher sources to find new customers. By centralizing their activity through PX, Alder will have a single, consistent lens to measure performance, plus on-demand tools to optimize and build scale, without replacing sources they already know and trust.
"Over the past year, we've been very impressed by the PX technology and how it has enabled us to continually better our performance metrics and reach growth targets," said Mark Stokes, EVP and General Manager of Inside Sales for Alder Home Security. "The platform and their people continually help us to reach new partners and uncover new opportunities to scale."
Integration of the Private Marketplaces will begin immediately. As part of the agreement, the two companies will also build out Alder-Branded Flows, a third element of the PX platform that focuses on expanding reach to high-intent consumers. Those are scheduled to launch in Q2 2020.
About PX
PX is the world's leading marketing technology platform for customer acquisition, providing large brands with the most powerful, efficient, compliant and transparent lead-generation tools on the market. Processing more than 200,000 leads per day, the company brings programmatic performance and optimization to customer acquisition, creating opportunities for marketers to efficiently find customers and for publishers to better monetize their audiences. PX is active in the Financial Services, Insurance, and Home Services industries. It is headquartered in New York City, with offices Panama, The Netherlands, and Ukraine.
About Alder
Alder provides affordable, easily self-installed home security systems that can be customized to match any lifestyle thanks to their totally wireless architecture. No other player is better positioned to expand market share than Alder. Supremely sophisticated in their simplicity, Alder security systems combine the portability, affordability, and convenience of DIY technology with the Total Life Safety of traditional home security. With a business model built-up over 10 years on the principle of putting customers first, and a subscriber base now in excess of 100,000 homes, Alder is the perfect home security system for modern life. For more information, visit www.alder.com


There's no better way to improve your customer acquisition.