Do you have experience buying leads online? If so, you've probably experienced the frustrations of quality that come with lead aggregators.
Many online lead campaigns operate with a sort of paralysis due to a lack of transparency and a lack of control. For example, let's say you buy leads from a lead provider but the quality isn't stellar.
You continue to buy leads from them, but you're also looking for the next lead provider that might be able to deliver better quality. After all, your goal is to decrease your Cost Per Acquisition (CPA) over time. You might find that company or you might not.
It's a never-ending mission when seeking a steady stream of qualified leads. And there are several reasons why you struggle with it:
Same Sources: There are a lot of middlemen. Even though you're buying leads from multiple sources, many of them are coming from the same underperforming Publishers.
Lack of Transparency: Your lead provider outsources some or all of their media buying. But they don't tell you how or where each lead is generated.
Control: The tools you need to have full control of your lead purchasing campaigns (bidding, filtering, etc.) and incrementally lower your CPA don't exist.
Over time, you're playing a guessing game by jumping from one lead provider to another, and the lead providers are the only ones that make money.
Thankfully, when you buy leads using PX, you know where your leads are coming from and you can control how much you bid and filter for each lead source. It's the only platform that gives you the two ingredients needed to ensure you're successful: transparency and control.
The Media Buying Platform
If you've ever used a media buying platform like Google Adwords (now Google Ads) or Facebook Ads, you'll be surprised to know that you're already familiar with the tools that PX has to offer.
When buying search traffic through Google Ads, there is only one strategy that ensures success: Separate search terms into Single Keyword Ad Groups, each containing multiple ads that link to a multivariate test landing page. At the start of your campaign, your aim is to search out as many relevant keywords as possible to get clicks from a diversity of sources. Once you have a healthy amount of data, you'll begin to make some quick wins and cut out your Ad Groups that aren't even close to performing. Then, with the ones you have left, your CRO will bring you swiftly to your CPA.
It's the same strategy that has been proven to work on any other media buying platform such as Facebook Ads, Pinterest Ads, and PX.
Using PX to Reach Your CPA Goals
1. Start with Good Source Variety
Make sure your campaigns have the fewest possible filters as possible. The goal in the initial stages of your campaigns will be to get a handful of leads from as many sources as possible.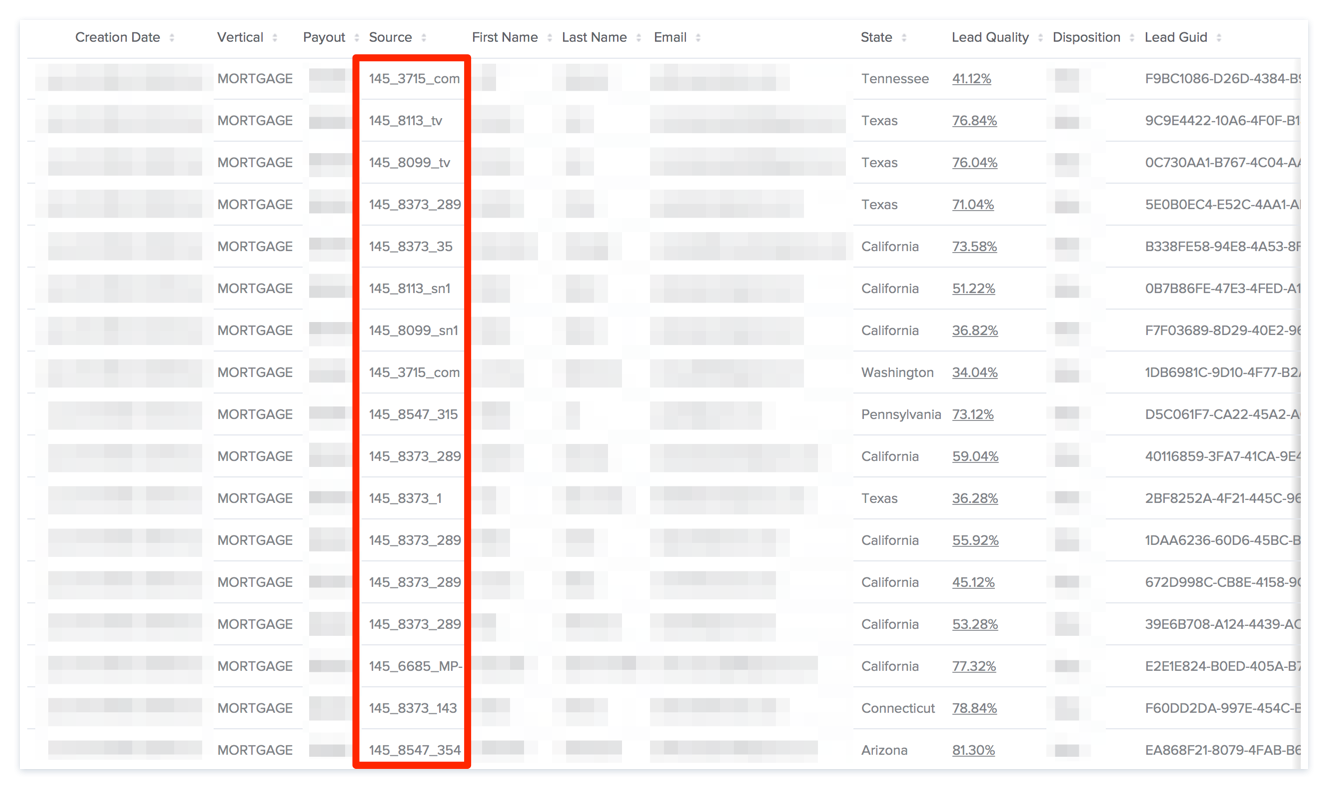 2. Upload Your Dispositions
The lead dispositions, or statuses, are the last piece of the puzzle. In order to complete PX's reports and get insights into how your sources are performing, use the ROI calculator to upload your disposition file.
Your reports will update instantly and give you a clear breakdown of ROI by source.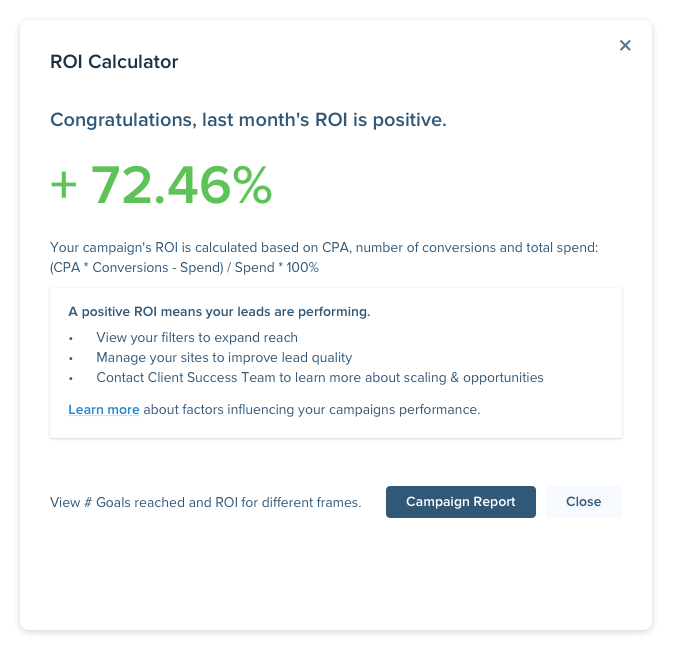 3. Block Underperforming Sources
Take quick wins and block out the sources that can't be attributed to any conversions according to your disposition file. You can revisit these later.
As long as you can identify the underperforming sources that have also sent enough leads for healthy sample size, you can block these sources from sending you any more leads and quickly decrease your CPA in the short term.
The temporary downside here is that your volume may also decrease and you'll struggle to hit your campaign caps.
4. Increase Your Take From Sources That Generate Results
Now that you've restricted yourself to the traffic sources that you know are performing for your business, the next goal is to increase the number of leads you purchase from these sources and hit your caps. This is where your CPA will start to dramatically decrease and get you into positive ROI territory.
Increase your bids in order to outbid your competition for more leads. As you get more leads that result in more conversions, continue uploading your disposition files and tweak your bids to hit your CPA goals.
When you buy leads using PX, you have access to all of the tools you need to make your lead purchasing campaigns profitable. Our Customer Success team is always available to guide you through the features that will be valuable to your unique scenario. As always, reach out to us if you need help using PX to meet your CPA goals.


There's no better way to improve your customer acquisition.